OXO POP to the rescue
The ultimate show of love for a product is when you buy it again. That's what I just did with the OXO POP storage line. They are quite simply brilliantly designed food storage containers. I had set of glass containers that worked fine until dropping one and slicing my wrist open wide enough to get a view of my ulna. Another storage vessel, this time plastic, was required. Enter the OXO POP line: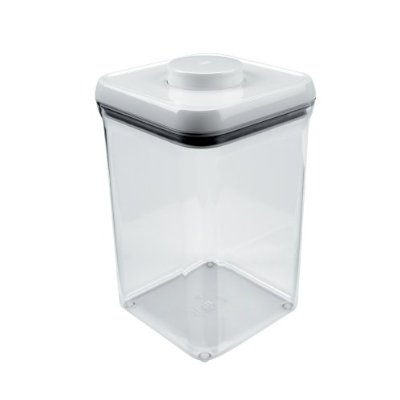 It's airtight, but releases with a tap on the centered round button (which when sealed lays flush, the above photo is of an unsealed container). Reverse the process to seal. I had some smaller Michael Graves designed containers from Target, but OXO has the edge for being square (more volume in less space) and a seal/unseal mechanism that opens up for easy cleaning. The Target containers are great until you wash the lid and water gets stuck inside. The OXO's are also designed to play nice with each other, having dimensions that stack evenly. It's also nice that you can have the lid in place and not have it sealed (which you can't do with the Graves design).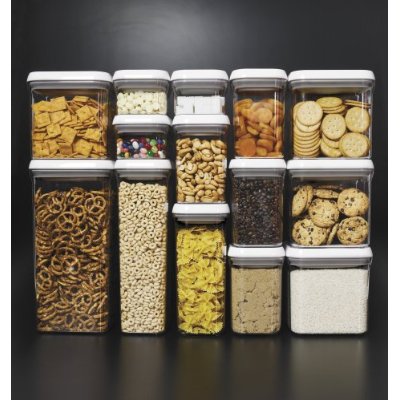 I have one on my counter now (AP flour), two more on their way (bread flour, white sugar) and I wouldn't be surprised if I order a couple more as I find uses for them (brown sugar? legumes? cookies?). Little bits of happy.